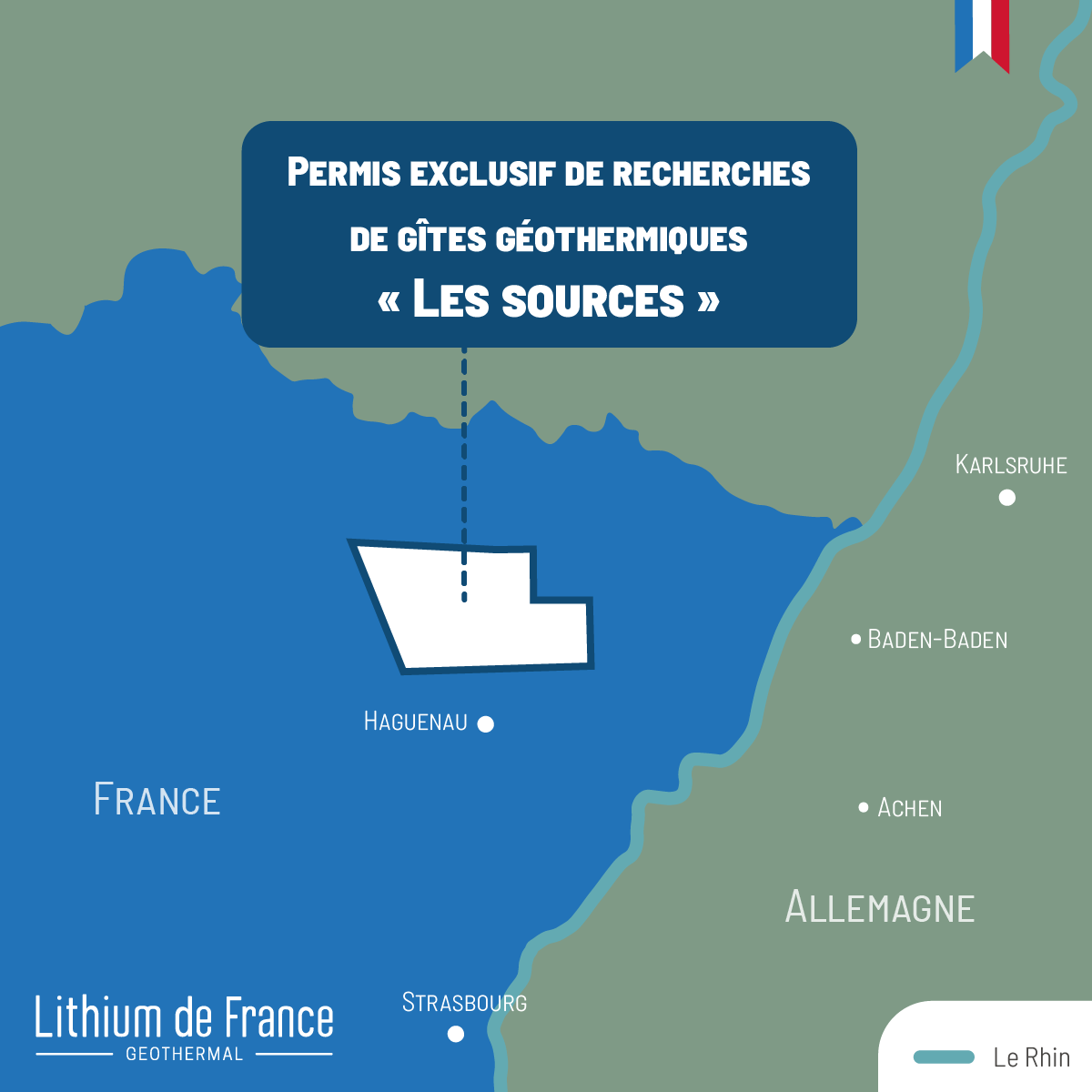 The exploration licence for deep geothermal energy 'Les sources' granted to Lithium de France
The exclusive exploration licence for geothermal energy known as "Les Sources" was granted to Lithium de France by ministerial order of 22 June 2022, published in the Journal Officiel de la République Française of 29 June 2022.
Located in Northern Alsace, France, the licence is granted for 5 years on a area of approximatively 171 square kilometers. This mining title gives Lithium de France the exclusive right to carry out research operations aiming to assess geothermal targets for heat production.
Guillaume Borrel, CEO of Lithium de France declared: 'The granting of this exploration licence confirms Lithium de France's determination to develop geothermal projects for the production of local, sustainable and economic heat, on which we will rely for the responsible extraction of low-carbon geothermal lithium, intended for the batteries necessary for decarbonised mobility.'
–
About Lithium de France
Founded in 2020 by Arvern Group, Lithium de France is a French company located in Bischwiller (France) whose purpose is the valorization of geothermal brines though:
• calories extraction and supply in short-circuit at the benefits of for local economy
• extraction, refinery and supply of low-carbon geothermal lithium, produced in France
www.lithiumdeFrance.earth | contact : lithium@arverne.earth